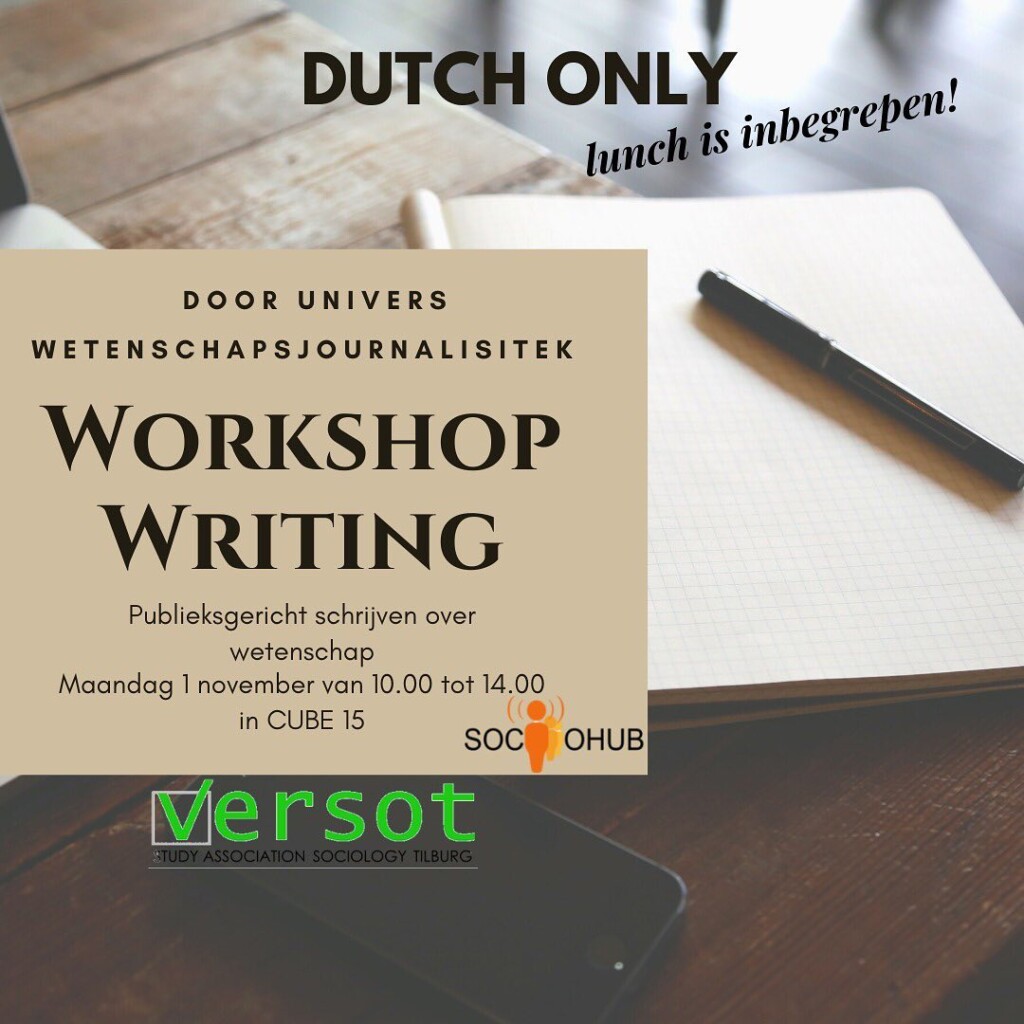 Last year on November 1st, Univers, Versot and Socio-Hub organized a workshop called Public-oriented writing. This workshop was given by Univers journalists Simone Vermeeren and Doetie Talsma. During this workshop they explained how to write about science in an accessible way. They also taught the students how to write a news article about scientific research and the basic principles of journalism. In addition, gave interesting information about genres, target groups, writing tips and much more!

The workshop consisted of two parts; the first part was theoretical and during the second part students got to work on their own writing. One of the students who joined the workshop also got an internship out of it. Trijntje van de Wouw will tell something about her experience and the two Univers journalists will tell a bit who they are, how they got here and some tips for you to learn how to write better.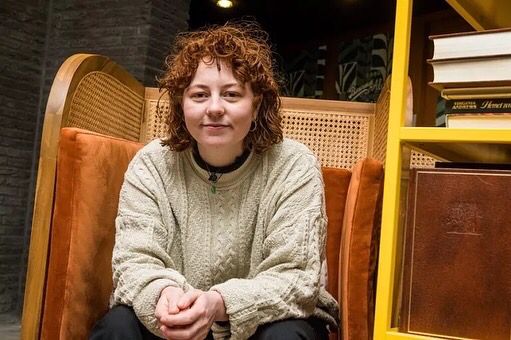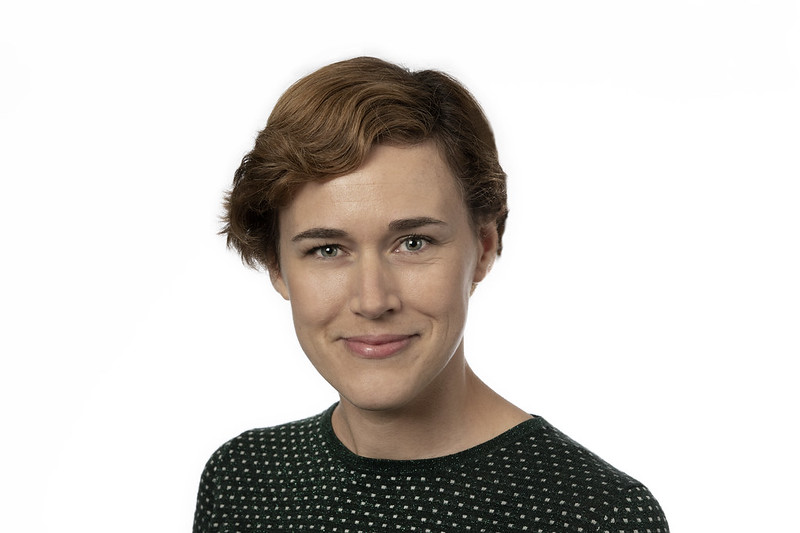 Trijntje
Last year I attended a scientific journalism workshop at Univers with fellow students. A fun and interesting day, which ensured that I am now doing an internship at Univers.

I am a sociology student and I am in my last year of the bachelor, I followed the major in cultural sociology and then did the Writing Academy minor at the VU University in Amsterdam. I follow this path because I like to connect writing with sociology. This can take many forms, I write a lot of poetry, and this year I am also a campus poet, but I also like to write articles about social themes. So this workshop was tailor-made for me.

The workshop was given by the enthusiastic Doetie Talsma and Simone Vermeeren. During the workshop, they explain step by step what public-oriented writing is exactly and how you do it. It is now clear to me how to write a good and structured article, for example by always writing on the basis of the 4 W's and the H (who, what, where, why, when, how). But there are also things that make your text more attractive, such as the use of active sentences, or a statement at the beginning of a text. So in a short time we learned a lot of new things, you notice that writing scientific articles does not happen by itself. In the end we started to process all the knowledge in a text. We have incorporated scientific research into a manageable article. It also makes it more fun to read about a study, because you don't have to dig into a study of 14 plus minus pages. Later we were allowed to email our written articles to Doetie and Simone, so we were all provided with feedback, which was very nice!

At the time, I was looking for an internship that matched my area of ​​interest, where science and writing come together. During the workshop she mentioned that they also have room for interns, and so I emailed the editor-in-chief of Univers, Bart Smout. Univers sounded like a nice place to learn, a place where there is room for personal input, and where there is a pleasant working atmosphere. After my first conversation at Univers, this turned out to be true.
Trijntje van de Wouw
Doetie Talsma
After high school I had a hard time deciding what I wanted to study. I was interested in many topics and professions, and I was eager to understand how the world works. By choosing history and journalism I managed to find a way to satisfy and follow this curiosity. I really love the fact that I can find and share answers to (my) questions as a profession.

If you are interested in being a journalist/editor I can really recommend finding a traineeship in this work field (for example through mediastages.nl). After such an experience, you will be able to make a thoughtful choice for the future. Also you will have connections and work to show once you start applying for jobs. It will provide you a head start in a competitive world.
TIMELINE
2002-2009: studied history (bachelor of education, Leeuwarden), premaster history (Groningen) Master of Journalism (Groningen). Including two trainee-periods at the local news station OOG in Groningen and the tv-program Andere Tijden (NTR).

2009-2014: worked as an online editor at Schooltv (NTR) and later as a science journalist at several radio programs (NTR).

2014-2015: lived in Budapest, working as a teacher, and some journalistic side-gigs

2016-2017: back to the Netherlands worked at NTR (online editor) and University of Nijmegen (science-educational project)

2018-now: working as a journalist at Univers, covering a wide range of topics, with a preference for popular science writing and background articles.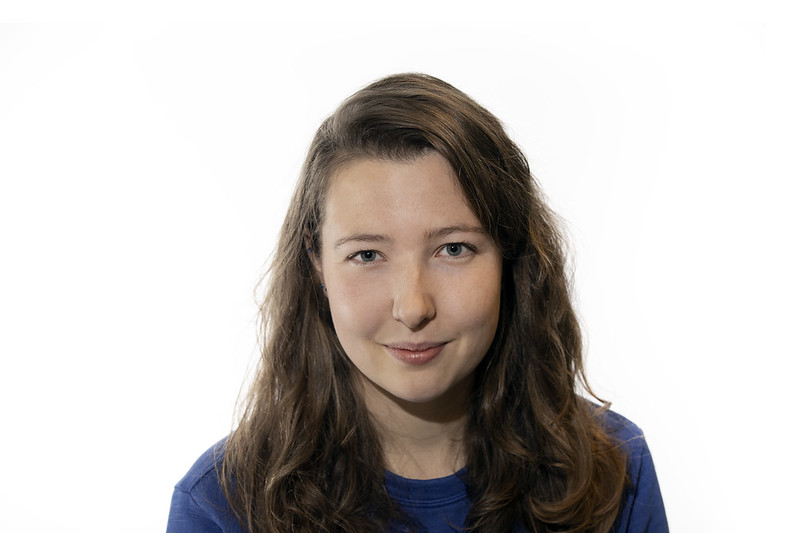 TIPS from the experts
Don't stuff your texts
Be alert to unnecessary (or: stuff) words in your written text – believe me, we all have them. 'So', 'like', 'very', 'just' ( 'wel', 'dus', 'erg', 'nog' in Dutch), these are all examples of words that find their way from spoken language into a written text. They add up to your word count but not to the quality of your article. Identify the words you use a lot in your spoken language, and erase them from your text.


Online synonym generators are your best friend
The worst text is a repetitive text. You're very likely to lose you reader's interest when you forget to be creative in your choice of words and keep on repeating the same words. When discussing a problem or a theme, try to come up with as many synonyms for your topic as possible. 'Tip' becomes 'advice', 'idea', 'clue', 'warning', 'help', and so on.
Before you start writing an article or blogpost, answer the question: why do people have to know about this topic, scientist or research? The answer to that question will be an important motivation and guideline for your final content.
After gathering your main information, you can experience a blockade to actually start writing. 'Where to start and how to end? Do I have all the answers, did I talk to all stakeholders, didn't I mis out on any current events?' Alle these questions keep you from doing what needs to be done, write the piece. You will see that once you start, that puzzle will be completed. Sometimes the final result can be pretty different than you had in mind, but that's the fun of writing.
Simone Vermeeren
As an eight-year-old, I was obsessed by children's history books and was quite certain about my future: "When I grow up, I want to be an archeologist." Even though I didn't end up excavating Roman coins, I did study history. During my studies I discovered I enjoy writing, and after my graduation I spent a couple of years navigating my career between my two biggest interests. Sometimes I was paid to do historical research; other times to write or edit other people's text. This meant I would do voluntary work on the side, because I wanted to keep on developing my skills in the other field. And so, I offered my articles to several media, worked as a voluntarily editor-in-chief and did some unpaid research. As of today, I combine being a journalist at Univers with freelance historical research and editing the popular-scientific magazine In Brabant.
The moral to my story, I'd say, is to not give up on your passions if you don't immediately land a job in your preferred area of expertise or your dream company. If you love to write, keep it up and keep on practicing. You never know what might come next.
TIMELINE
2009-2015 Studied history in Nijmegen (bachelor) and Amsterdam (master); started writing at Algemeen Nijmeegs Studentenblad; studied European Studies (master) in Leuven.
2016-2017 Professionally worked as an editor at the Nexus Institute; voluntarily worked as editor-in-chief at www.jongehistorici.nl; published articles in several media (e.g. Vrij Nederland)
2018-2019 Worked as junior researcher at Tilburg University and Radboud University; published unpaid articles in several media and websites (e.g. Eindhovens Dagblad)
2020-now Journalist at Univers; independent researcher; editor-in-chief of In Brabant